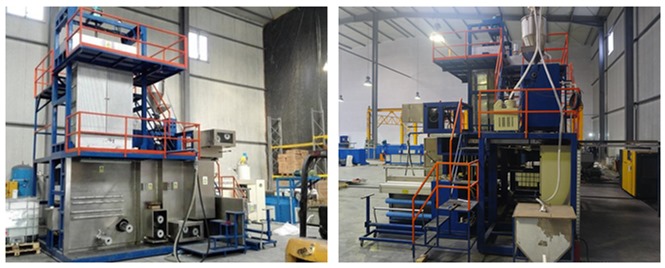 Main technical parameters of FDY PP spinning machine of Taian Jiamei Machinery Technology Co., Ltd
FDY PP multifilament yarn spinning drawing machine line
No. of winder pos.: 1, 2, 4
Spinning distance: 1200~2000mm
No. of ends/pos.: 2, 4, 6, 8
Titer: 180D~2100D
Dia of screw: 30mm~ 120mm.
Drawing roller size: 190 330mm or 180 280mm
Winding speed: 1500~3000m/min
Application of winder: A435 or A635 or A835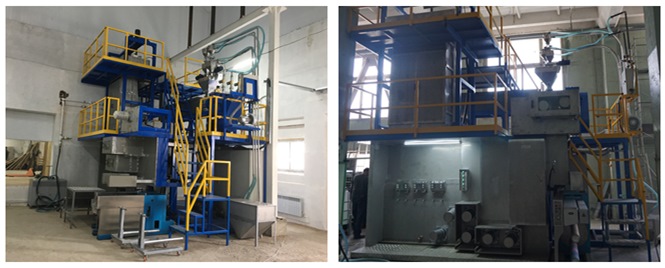 Main characteristics of Tai'an Jiamei Machinery Technology Co. Ltd. polypropylene spinning machine:
FDY polypropylene chemical fiber extruder making machine
* Adopt lengthened screw extruder, AC variable frequency speed regulation.
* Adopt a new spinning box and a uniform melt line.
* Large panel spinneret, round or rectangular self sealing assembly.
* Adopt accurate measuring planetary gear pump and lifting position quick dismantling drive rod.
* Adopt uniform and stable side blowing device, large flow sprinkling oil feeding system.
* Adopt environmental protection and energy saving medium heating system, import intelligent instrument control.
* 3~5 drafting and heat setting for drafting rollers. A new end network device.
* Adopt domestic automatic switchover machine
* By adding continuous switchover filter, we can use recycled raw materials to produce Ordinary strength fiber.
* High strength fiber is guaranteed more than 7 g / d.